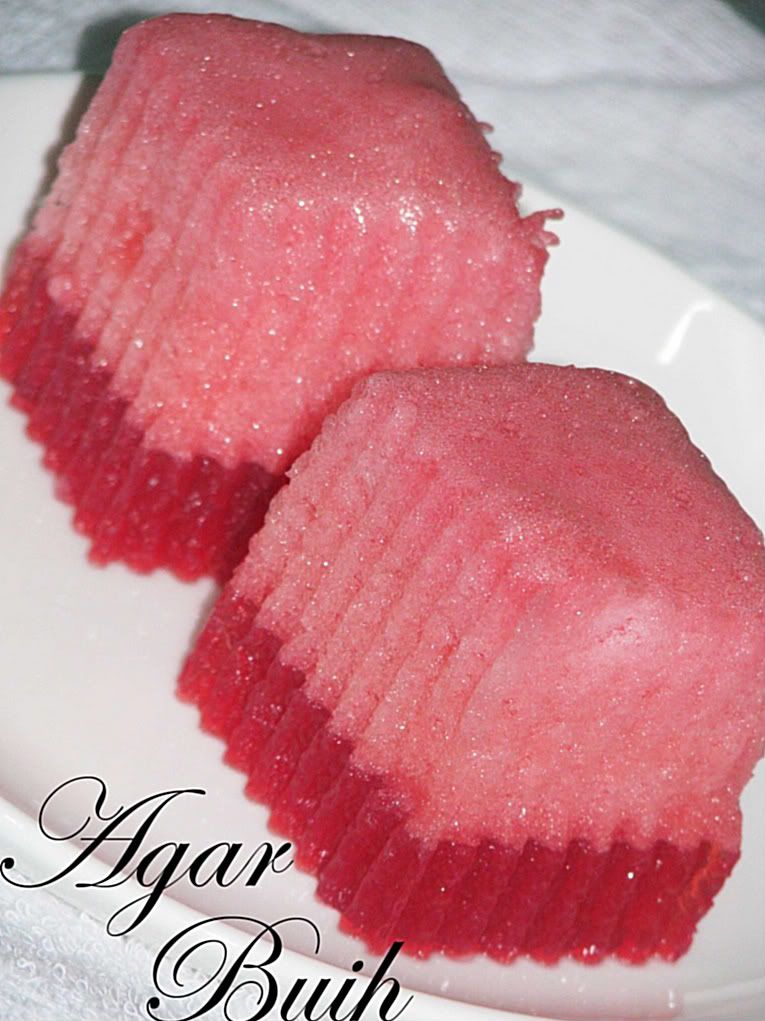 Sebenarnya nak buat
Puding Buih
cam dalam majalah yang baru beli. So, kita pun ikut ler dengan telitinya. Bila dah siap, tengok dari atas cam dah jadi seperti gambar dlm majalah. Syok juga.... Tapi bila potong dah jadi 2 bahagian yg berlainan. It supposed to be one not separated. Anyhow sedap gak, mungkin ada silap kat mana mana ler tu. Takpe next time boleh cuba lagi.
Bahan-Bahan
1 paket agar agar
6 cawan air
1 cawan gula
5 biji putih telur
Sedikit pewarna merah
Cara cara
Masak agar agar, gula dengan air sehingga hancur. Masukkan pewarna merah.
Setelah hancur dan sebati, tapis dan ketepikan dahulu. Biarkan sejuk sedikit.
Putar putih telur sehingga kembang.
Agar agar yg telah dimasak tadi jgn dibiarkan sehingga keras, cuma sejuk sedikit dan tuang ke dalam putih telur tadi.
Kaup balik adunan sehingga sebati dan masukkan kedalam bekas yang sesuai.
Sejukkan didalam peti sejuk.